Services for interested persons
Our offer for media representatives, for the international scientific community and for the general public interested in the topic.
Our media relations team continuously informs the public and media in press releases about latest news from the University of Vienna and connects journalists and experts.
Logos & pictures download
You are looking for pictures and logos or seek advice on poster design in accordance with the University of Vienna's corporate design? Using our photo service, you will surely find what you are looking for. The corporate design manual provides information on brand guidelines.
T-shirts, hoodies, tote bags, umbrellas, cups, books or DVDs – the online shop of the University of Vienna and our Shop on the Road in front of the Main Building offer a wide range of products.
In its annual Leistungsbericht (performance report) (in German), the University of Vienna describes its performance and innovation in research and teaching. The University also publishes its financial statements and indicators of the entire academic year.
This booklet provides an overview of the organisation and governance structure of the University of Vienna as well as the Austrian framework conditions for public universities.
The Development Plan is the university-wide strategic plan for the entire University which provides the basis for the performance agreement.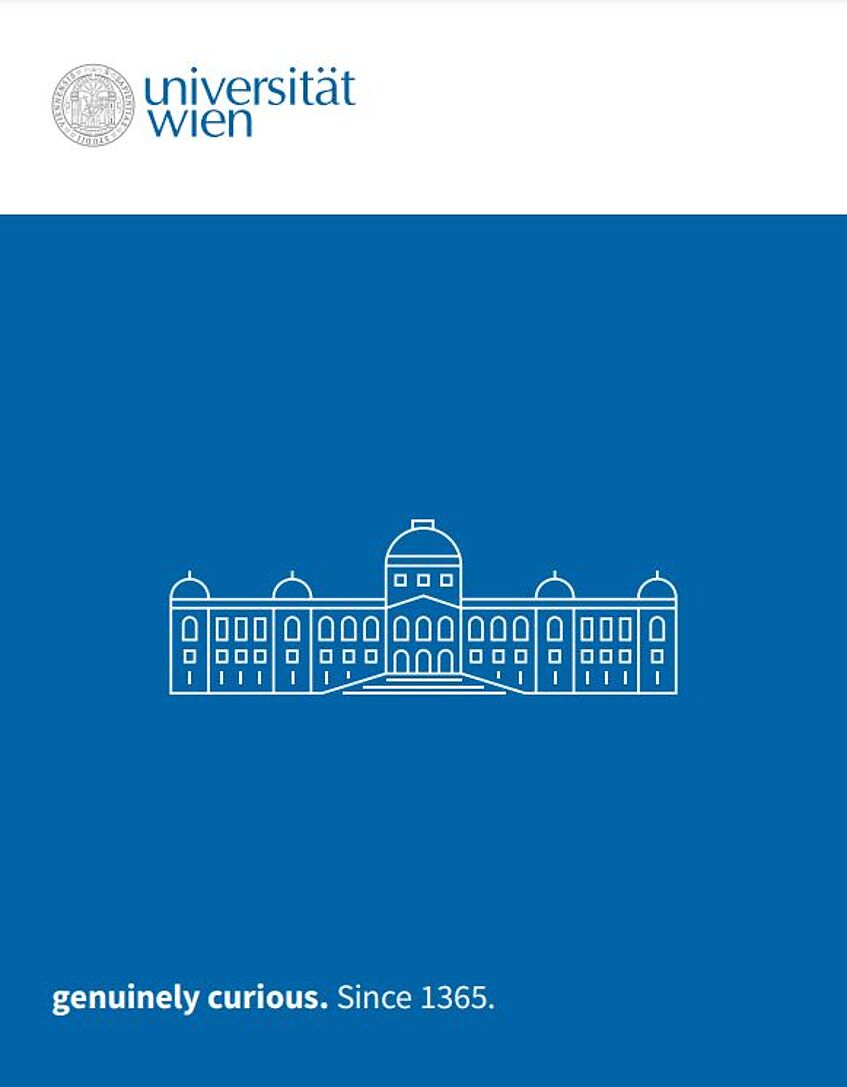 The latest image brochure of the University of Vienna presents the University's diversity in research and teaching. This brochure also contains important facts and figures and is also available in German.